Saturday November 2 - Hibernian v Celtic, kick-off 5.30pm
Sunday November 3 - Rangers v Heart of Midlothian, kick-off 3.00pm
Please arrive early
All supporters should note that enhanced search arrangements will be in place. This additional safety measure has the potential to delay entry into the ground so fans are strongly encouraged to get to the stadium as early as possible.
Turnstiles will be open 90 minutes before kick-off, ie 4.00pm for Hibernian v Celtic on Saturday and 1.30pm for Rangers v Heart of Midlothian on Sunday.
Access Control
A new access control system will be in place at Hampden Park and supporters should take note of the information below.
You can watch the access control video HERE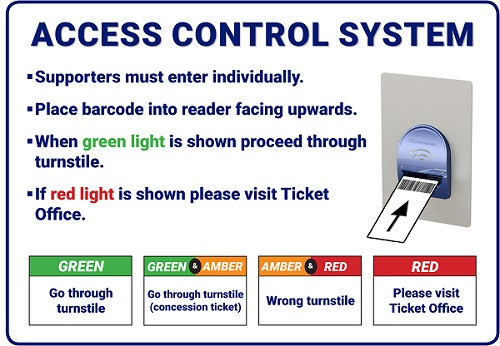 Unacceptable conduct
The Scottish Professional Football League will not tolerate unacceptable conduct at Hampden Park or any of the stadiums where its matches are played.
Unacceptable conduct is conduct which is violent or disorderly. Violent conduct includes any actual, attempted or threatened physical violence against any person, or intentional damage to property.
Disorderly conduct includes: Conduct which stirs up or sustains, or is likely or is designed to stir up or sustain, hatred or ill will against or towards individuals or groups of people based on their membership of presumed membership of the following categories:
• Gender, colour, race, nationality or ethnic or national origin
• Membership, or presumed membership, of a religious group or of a social or cultural group with perceived religious affiliation
• Sexual orientation
• Transgender identity
• Disability
Or against an individual who is or is presumed to be a member of such group using threatening, abusive or insulting words or conduct; displaying writing or any other thing which is threatening, abusive or insulting; using words or conduct or displaying any writing or other thing which indicates support for, or affiliation to, or celebration of, or opposition to an organisation or group proscribed in terms of the Terrorism Act 2000.
"Presumed" above means presumed by the person or persons engaged in the conduct.
"Religious group" above means a group of persons defined by reference to their religious belief or lack of religious belief, membership of or adherence to a church or religious organisation, support for the culture and traditions of a church or religious organisation and/or participation in activities associated with such a culture or such traditions.
"Transgender identity" means any one or more of transvestism, transsexualism, inter-sexuality or change of gender.
"Disability" means physical or mental impairment of any kind.
Any person engaging in unacceptable conduct may be subject to
removal from the Stadium
report to the police and possible criminal proceedings